Join the Fun!
Brightly specializes is creative + joyful experiences for kids, tweens, & adults. You can view our calendar of events below.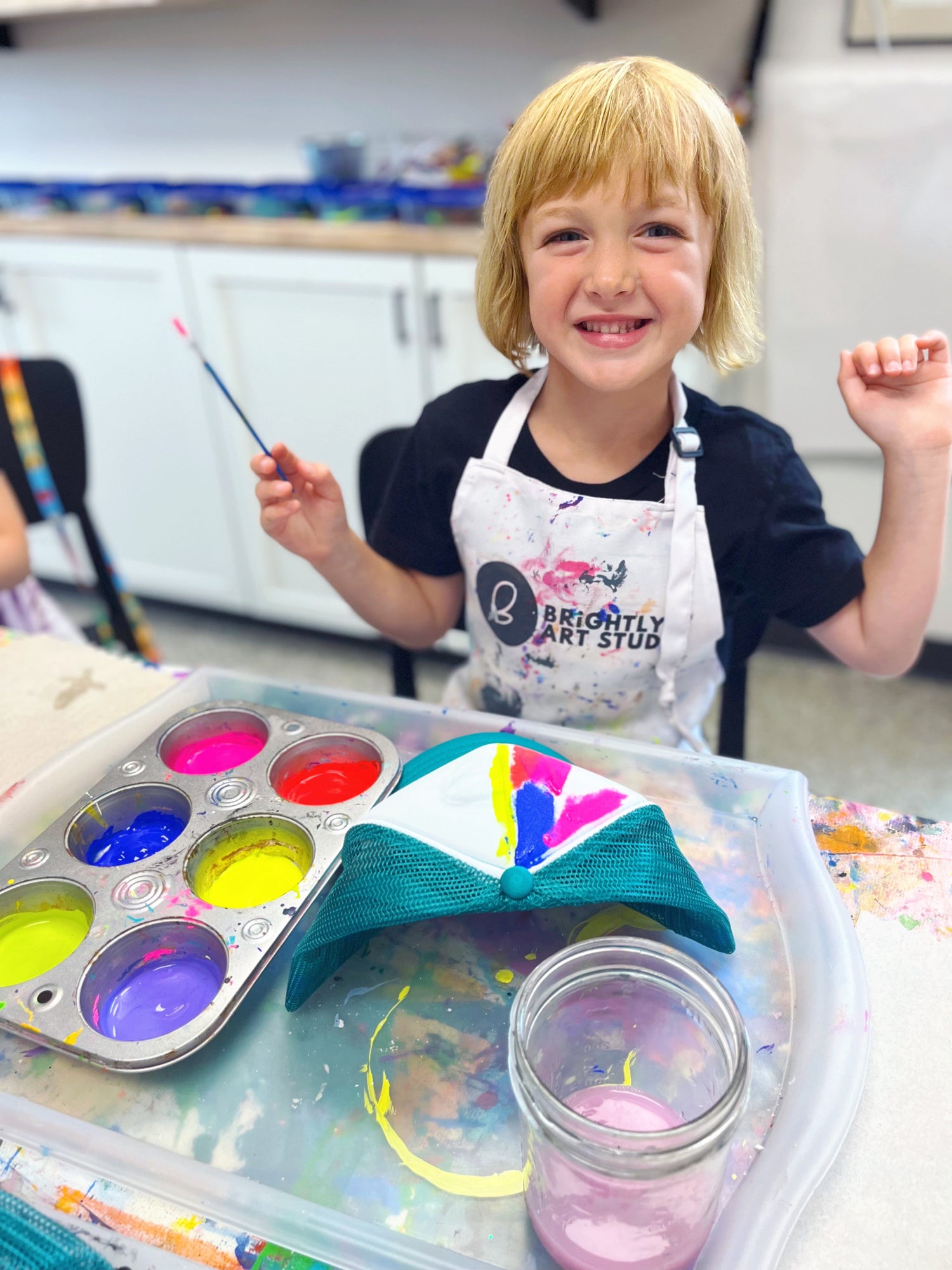 We promise to:
EXPLODE creativity
All instructors at Brightly are educators. We are good at what we do & are one million percent confident in our abilities to craft meaningful & irresistible projects that your child will love.
ENCOURAGE community
We believe that every kid belongs at Brightly. The core of what we do is building community and fostering relationships. We will spend the week celebrating your child's uniqueness while connecting them with others through what unites us.
ELEVATE fun
We encourage kids to find the fun in everything! Children learn best when they lead their own creativity. You will not find step by step do what I do art teaching here!
What parents are saying:
"The variety of activities [in preschool playgroup] was perfect. I love bringing the grandkids!" - Jeanne Floyd

"The teacher was attentive and helpful [during the elementary workshop], but allowed each child to work at their own pace. She was very encouraging!!!" -Jane Milano

"I love the warm and energetic vibe of the teacher. She really helped to calm the nerves of my little one who was worried about being left alone [during the drop off class]. My child was excited to come back each day." - Michelle Bradley

"I loved that we all were allowed to learn the process and do it ourselves [during our family workshop]! There wasn't a pattern, we could use our imaginations! The instructor was so helpful and ready to provide assistance whenever needed. We were able to leave with the completed project and it's something we will treasure!" -Melissa Hall